Roofing is a major aspect of any building, keeping us safe and protected from the elements.
But have you ever wondered about the fascinating world behind the roofs we rely on?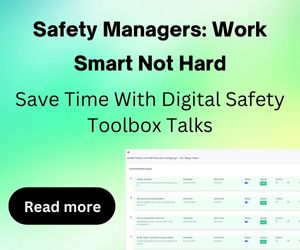 From the traditional asphalt shingles to the innovative metal and green roofs, the roofing industry is constantly evolving to meet the needs of modern construction.
To get a closer look at this dynamic sector, we've gathered intriguing roofing industry statistics and trends that will give you a glimpse into its current landscape.
1. Roofing market projected to reach $135.7 billion by 2027
The global roofing market was valued at $92.9 billion in 2020 and is projected to reach $193.26 billion by 2027.
Source: The Business Research Company
2. Asphalt shingles is king
Asphalt shingles dominate the roofing market, accounting for over 70% of the total market share.
Source: Global Market Insights
3. Residential roofing is still big
Residential roofing represents the largest segment of the roofing market, with a share of approximately 60%.
Source: Global News Wire
4. Bigger demand for Metal Roofing
Metal roofing is gaining popularity, experiencing a growth rate of 8% annually.
Source: BuilderOnline
5. Asphalt shingle roof last the longest
The average lifespan of an asphalt shingle roof ranges from 20 to 30 years.
Source: National Association of Home Builders
6. Roofing installation and repair takes a big chunk
Roofing installation and repair services account for approximately 80% of the industry's revenue.
7. US has the biggest roofing market
The United States has the largest roofing market globally, followed by China and Canada.
Source: Research and markets
8. In the United States, there are over 79,379 roofing companies.
Source: IBISWorld
9. Roofing industry still employees a lot of people
The roofing industry provides employment to over 227,000 workers in the United States.
Source: IBISWorld
10. A new roof cost $8,500 – $14,300
This is the average cost of a new roof installation in the United States.
Source: ThisOldHouse
11. Consumers are caring more about environmental impact
The demand for energy-efficient roofing materials is growing, driven by environmental concerns and cost savings.
Source: GlobalNewsWire
12. The green market is growing
The global green roofing market is projected to grow at a CAGR of over 15% from 2021 to 2027.
Source: Straits Research
13. Commercial is poised for growth
The commercial roofing segment is expected to witness significant growth due to the expansion of commercial construction activities.
Source: Maximize Market Research
14. Roofing is the top job after an hurricane
Extreme weather events, such as hurricanes and storms, drive the demand for roof repair and replacement services.
Source: Panama City News Herald
15. Things are digitizing fast
The roofing industry is increasingly adopting digital technologies, such as drones and software applications, to improve efficiency and accuracy.
Source: Pointivo
16. Solar roofing has a bright future
The global market for solar roofing is expected to reach $241.6 billion by 2031, driven by the shift towards renewable energy sources.
Source: Allied Market Research
17. Customer acquisition spending
Roofing contractors spend an average of 10% of their revenue on advertising and marketing efforts.
Source: ProMatcher
18. The 2020 pandemic left a mark
The COVID-19 pandemic impacted the roofing industry, leading to temporary closures and supply chain disruptions.
Source: Data Bridge Market Research
19. However projected grow 0.2% per year by 2024
The roofing industry is expected to recover quickly from the pandemic due to the increasing demand for housing and infrastructure projects.
Source: MarketResearch
20. The global market growth
The average annual growth rate of the global roofing market is projected to be around 3.7% from 2021 to 2027.
Source: Vantage Market Research
21. Roofing Membranes
The use of roofing membranes, such as EPDM and PVC, is increasing due to their durability and waterproofing properties.
Source: ResearchGate
22. Roofers are getting more interested in recycling materials
Roofing contractors are adopting sustainable practices, such as recycling old roofing materials, to reduce environmental impact.
Source: BASF
23. Green roofs are been used more for heat control
The demand for green roofs is increasing in urban areas to combat the urban heat island effect and improve air quality.
Source: EPA and ResearchGate
24. The global roof coatings market
The global market for roof coatings is projected to reach $8 billion by 2030, driven by the need for roof protection and energy efficiency.
Source: GlobalNewsWire
25. High demand projected for cool roofing systems
The market for cool roofing systems is expected to reach $11.8 billion globally by 2028, driven by energy efficiency regulations and the need for urban heat island mitigation.
Source: Exactitude Consultancy
26. 3D printing is getting popular
The use of 3D printing technology in the roofing industry is emerging, enabling faster and more precise construction of roofing components.
Source: ResearchGate