As summer begins, we all know what that means. That's right
It's almost hurricane season. This means it's the perfect time to get those hurricane plans off the shelf and ready for review.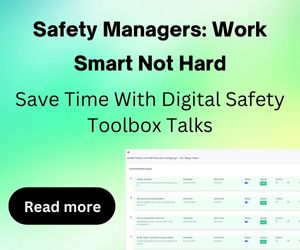 This year the Atlantic Hurricane season officially starts June 1 and lasts Until November 30th 2021
Is your organization ready?
The 2021 hurricane season is predicted to be above normal. So it's critical to begin actively reviewing your organizations hurricane preparedness plans and making revisions where possible.
If your organization is like most, they struggle to keep up with hurricane preparedness plans. I know because I've been there.
The plans get drafted and sit on a shelf to collect dust. As a result, when there's a hurricane many individuals sometimes forget they even have a hurricane preparedness plan.
Therefore, when a hurricane approaches, everyone is scrambling trying to get their facilities secured and situated to mitigate the risk of property damage or worse loss of life.
Before a hurricane even pops up on the weather forecast, your organization should already have a hurricane preparedness plan in place, reviewed and ready to go.
The plan outlines a sequence of procedures that should be followed in the event of a hurricane. Some of the items frequently outlined in the hurricane preparedness plan are as follows:
Roles and responsibility
Objective of the plan
Scope
Actions
Hurricane checklist
Tools and equipment
Business continuity plants
Post hurricane recovery operations
If your facility is located in a hurricane region, it's important to have a hurricane preparedness plan in place and not wait until a hurricane is approaching before instructing your staff and workers on what to do as the storm gets closer and closer.
Drafting a hurricane plan is only one part of the process.
No policy no matter how well written is effective unless you have a method to train and deliver the information to your employees. This where the Safelyio can be a vital tool.
How To Use Safelyio For Your Company Hurricane Preparedness Plan
Safelyio is a software tool that allows organizations to deliver important safety related information to their employees both by email and SMS (text message).
It allows you to automate, track, and log any safety toolbox talk or safety policy information that is sent out to your team.
Let's see how the program can be used to help organizations get ready for the hurricane season.
First, we will start by creating a Hurricane Preparedness Campaign for the 2021 Hurricane Season.
Steps:
Create a campaign: 2021 Hurricane Preparedness Campaign
Create and automate when the messages will be sent out to the teams
Schedule the date and time the messages should be sent
Initiate the campaign
Track when the messages or policy information has been acknowledged by each teams
Creating your team message
After the campaign has been created. Now it's time to create your message you want to send to your team.
Scheduling the message to your team
After the campaign and the messages are created, the next step is to deliver the information to your team.
Now it is time to schedule when you want the message to be delivered.
As we were announcing the start of the hurricane season in this first message, we can set the message to go out to the teams on or before June 1, 2021.
Now you know that the talk is scheduled to go out on July 1, each employee on your team or a specific group will get the information by email and by text messaging.
The employee then reviews the announcement and acknowledges that they have read the information that was sent.
This information is then tracked in the Safelyio system that is readily available to managers and supervisors.
Another way in which is Safelyio program can be beneficial, is the functionality that allows Managers to send vital information to employees based on the status of a hurricane or other types of natural disaster.
For instance, when the hurricane is 48 hours from landfall, managers or supervisors can disseminate a checklist of the actions that should be taken at that stage of the hurricane.
When the checklist is complete, the team acknowledges that the task has been completed and the system automatically records this information.
This form of real time information is critical and eliminates the need for constant emailing back and forth or an increased number of phone calls to get status updates.
Below is an example of a typical hurricane checklist when the storm is 48 hours from making landfall.
Remember this is not an all inclusive list and the items on the list will be tailored to your specific site operations or facility.
Example Hurricane Checklist when the storm is 48 hours from making landfall (48 hours prior)
Ensure that all teams have completed steps or precautions identified in the preceding steps.
Continue to monitor weather stations.
Complete all final preparations for the storm.
Secure all items in around facilities
Ensure glass windows and other opening have been covered securely.
Be prepared for a potential evacuation as needed.
Final thoughts
Here you can see where the Safelyio program can be a beneficial tool that can help your organization automate the way information is delivered to your team.
In this instance, creating and automating important information surrounding your organizations hurricane preparedness plan.
If you would like to learn more about how this safety software tool can help your organization streamline the delivery of vital safety information to your team, request a demo here