Today, fatal falls in construction are among the hazards workers face on job sites.
The nature of the work and the hazards associated with those activities require employers to conduct effective fall protection training for those employees exposed to falls.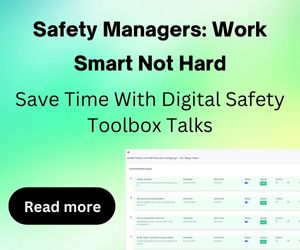 The Occupational Safety and Health Administration (OSHA) promulgated health and safety standards mandating that employers provide workers with a safe and healthy working environment that is free of all recognized hazards (Occupational Safety and Health Administration [OSHA], 1970).
As a result, employers are required to develop a fall protection plan that is designed to (1) train workers on fall protection, (2) implement a fall protection policy, and (3) ensure that workers understand their roles and responsibilities in a fall protection plan.
Although these regulations are in place, fatal construction falls are frequent.
However, this alarming statistic can be mitigated if effective fall protection training is provided to protect workers from this plight.
As more efficient fall protection methods are developed to safeguard employees, employers must provide proper and effective training to guarantee their safety. 
Where Does Fall Protection Fail in Worker Protection?
A gap needs to be addressed to protect workers from falls. Falls in construction account for the majority of fatalities among workers.
According to the Bureau of Labor Statistics (2014), the construction industry is the most dangerous in the United States. In construction, the leading cause of occupational fatalities is falls which account for 40 percent of all worker deaths.
The Bureau of Labor Statistics (2014) indicates that in 2011, the construction industry had (1) a total of 781 fatal occupational injuries, which is the highest of any other industry across the nation, and (2) falls accounted for one-third of all fatalities.
Furthermore, the Occupational Safety and Health Administration states that these occupational injuries claimed the lives of 349 out of 874 workers during the 2014 calendar year, which is 39.9 percent of all fatalities.
For this reason, OSHA has increased enforcement efforts to ensure that employers comply with Fall Protection Standards.
Fall Protection Standards
The United States Department of Labor utilizes OSHA as its enforcement arm to administer safety and health regulations. Fall protection standards are among these safety regulations under the Code of Federal Regulations (CFR) 1926. 501 and the General Duty Clause 5 (a) 1.
The CFR 1929.501 identifies the training requirements for employees who utilize fall protection during work. Also referenced in this section is the duty of the employer to provide training, the elements of the fall protection plan, and information about who can conduct fall protection training.
Furthermore, the federal regulation stipulates that employers shall train employees on hazard recognition, inspecting and installing fall protection systems, donning personal fall arrest systems, and other elements of fall protection.
Also, retraining is required when the employer believes the employee lacks the comprehension or skill to implement effective fall protection measures.
Subsequent sections of the OSHA standard add a certificate of the training component, which states that a written record shall be prepared that contains the employee's information (OSHA, 2014). 
When Employers Fail to Protect Workers from Fall Hazards
Under the OSHA standard, companies must provide all workers with a safe working environment free of all recognized hazards. However, in some instances, employers contribute to fall fatalities because they fail to
Implement a fall protection plan.
Provide effective fall protection training to employees who are exposed to fall hazards, and
Fail to follow OSHA's Fall Protection Standard.
Employers who fail to follow OSHA's fall protection standard open themselves to various issues. Some of these issues can come in the form of Severe Penalties and Lawsuits.
In addition, if a worker dies, company executives can go to jail as Prosecutors can bring criminal charges against companies for not protecting workers. 
For instance, an employer who failed to train an employee in fall protection occurred in New York, where an employee of  MTL Design Inc. fell to his death while installing roofing (OSHA, 2014).
OSHA cited the employer for failure to provide fall protection safeguards and training, which could have prevented the employee's fatal fall.
The OSHA area Director also stressed that the fall was preventable had the employer-provided proper training and safeguards for the employee.
Annually there are tens of thousands of injuries and fatalities caused by falls in the United States. Falling from heights is the leading cause of fatalities in the construction industry.
With such a high rate of injury and death, you would think that fall protection would be a top priority for all employers. However, this is not always the case.
There are many instances where fall protection fails in worker protection. 
Employers must take the necessary steps to protect their workforce and comply with safety standards. Doing so will help to eliminate injuries and fatalities caused by falls from elevated working areas.