A company vehicle safety policy can help protect your business from liability in the event of an accident. Also, having a policy in place can help avoid any potential legal problems that could arise as a result of an accident.
Not only that, having an effective policy can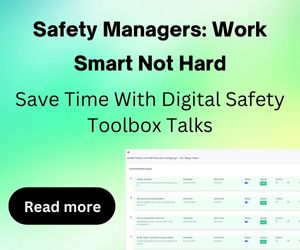 Help to ensure that your employees are using company vehicles safely and responsibly.
Help to reduce the likelihood of accidents occurring and ensure that your employees are following safe driving guidelines.
Have positive financial impact by saving on insurance premiums by ensuring that your employees are properly insured.
Clearly outline the rules for using company vehicles. If everyone knows what is expected of them when driving a company car, there is less chance of any disputes or lawsuits arising from accidents or misuse of the car.
Why it is important to use company vehicles for company business only
It is important to use company vehicles for company business only because it helps to ensure that company resources are being used appropriately and for the benefit of the company.
Using company vehicles for personal errands or other personal business can create legal and financial liability for the company if something were to happen while the vehicle was being used for non-company business.
Tips for creating an effective company vehicle policy
Overall, a company Vehicle Policy can save money on insurance premiums by reducing the number of claims filed. By implementing sensible guidelines and regulations around driver behavior's, companies can protect themselves financially in the event of an accident
Define what types of vehicles are allowed and prohibited under the policy. The policy should set strict guidelines for which types of vehicles are permitted and which are not, as well as establishing rules for personal use of company vehicles. For example, the policy might restrict who can drive a company vehicle and when they can do so.
Establish rules for personal use of company vehicles, including any restrictions on who can drive them and when they can be driven. In addition to specifying who is eligible to drive a company vehicle, the policy should also outline specific times during the day or night when driving is not allowed.
Set guidelines for how vehicles should be used for business purposes, including any required documentation or authorizations. For example, companies may require employees to have identification documents such as driver's licenses in order to operate a company vehicle.
Additionally, companies may specify which tasks or activities using a company vehicle are acceptable and which require prior approval from management.
Outline the consequences for violating the company vehicle policy, such as disciplinary action or termination of employment. A violation of the policy may result in disciplinary action (such as a warning first), suspension from driving privileges, or even termination from employment altogether
Vehicle Safety Program Sample Template
PURPOSE
A Motor Vehicle policy aims to provide workers with guidelines for vehicles used for conducting business operations. This encompasses company-owned or leased vehicles and vehicles used by employees to carry out company business.
SCOPE
In this motor vehicle policy section, the scope outlines which operations the policy applies.
RESPONSIBILITY
In the program's responsibility section, each manager or department's roles and responsibilities are clearly outlined.
Responsibility of Management and Supervisory Personnel
Ensure accident reporting forms are up to date and available.
Conduct accident investigation as applicable.
File claims relating to accidents/incidents.
Ensure the correct forms are filled out for incidents that occur.
Verify the completion of the required vehicle maintenance and conditions checklists and reports.
Provide resources for vehicle maintenance, repair, and insurance as applicable.
Inspect vehicles as necessary to verify that equipment is in operable condition.
Employees
Adhere to all safety rules and local and state regulations when operating a company and POV vehicles used for company business.
Report all incidents involving vehicles used for business.
Notify authorities as soon as possible when accidents occur.
Report all unsafe conditions with vehicles.
Conduct vehicle checklist before each use (daily).
Conduct vehicle condition reports and provide information to management weekly.
DO NOT TEXT AND DRIVE
Policy
This program intends to assemble and formalize how your company administers the following components of the program:
Comprehensive vehicle maintenance and safety program involving company owned/leased vehicles.
Personal owned vehicles maintenance and appearance standards.
Employee driver standards.
Application
The company owned/leased vehicles consist of trucks, vans, stake body vehicles, and an assortment of automobiles.
Personal vehicles consist of trucks, vans, and automobiles. All program elements shall apply to all vehicles used for company business.
The general scope of the program is designed to encompass all routine maintenance and conditions; safety inspections; reporting procedures; insurance requirements; driver qualification checks; accident and emergency procedures; and provide all forms to administrate the program.
An employee acknowledgment sign-off sheet will also be employed to identify the status of all training and ensure compliance.      
Accountability
Accountability for the condition and maintenance of company owned/leased vehicles assigned to supervisors' managers or other designated personnel. Management of the program's accident, damage, and insurance portion is the responsibility of the insurance and risk department or other designated departments. Record keeping and all required vehicle reporting are the supervisor's responsibility, with oversight provided by the area or region director.
Company-Owned/ Leased Vehicles
Vehicles are only to be used for business purposes.  Any employee using a company vehicle is accountable and responsible for the care and condition of the vehicle while in use.
Revoked driving privileges arising from poor judgment, carelessness, or misuse may result in disciplinary action up to and including termination of employment.
Maintenance and Condition:
Before using vehicles, the driver will perform a visual inspection, check for damage (broken glass, broken lights, and broken lenses), and inspect wipers for proper working conditions.
If any damages are noted, the employee shall notify management so corrective action can be taken.
The driver is responsible for checking all Fluid levels (oil, power steering, and brake fluids) and transmission fluid (once the vehicle is started). If deficient, notification to the maintenance supervisor is required to service the vehicle.
Reporting Procedures
Routine maintenance includes daily visual inspection and completing the daily inspection form. Ensure that vehicle is in compliance with all inspections required by state and local DMV authorities.
When required, damage and accident/incident reports must be completed and filed with Law Enforcement. Appropriate parties, including Law Enforcement, will make an investigation of accident.
Any employee /driver involved in an accident must take an impairment test for drugs or alcohol following state and local laws and regulations. Any employee negligence from the investigation will be reviewed internally and assessed for any follow-up disciplinary action.
Driver Qualifications:
During the hiring process, the applicant has given the company permission to research their driving record. These results are included in determining the applicant's suitability for employment based upon prescribed standards provided by Human Resources Department.
The company will adopt the state-by-state insurance minimum required by law as sufficient coverage to be carried and in force at all times by employee drivers authorized to operate company-owned vehicles.
Forms
Employee authorization to verify driving record questionnaire.
Vehicle Safety Condition Weekly Report: This form outlines all the items to be inspected. Items requiring repair will be forwarded to the supervisors, managers, or other designated company personnel. Vehicles shall not be placed in service with non-functional safety items.
Vehicle Maintenance Checklist: The purpose of this form is to keep track of the vehicle mileage and maintenance service records. The form is kept at the site or location where the vehicle is assigned to operate.
Employee acknowledgment and sign-off form: This form files and confirms that the employee has undergone and passed the company's safe driver screening process.
Accident/Incident Report Forms: These forms shall be completed when any damage occurs while the vehicle is being used up to and including accidents.
Vehicle Registration and Insurance Cards: Employees using company vehicles shall check the glove compartment to ensure the vehicle's registration and insurance information is located. These documents shall not be removed unless they are in the process of being updated or renewed.
Personal Vehicles Used for Company Business
Workers who use their vehicles for business purposes are required to have a valid driver's license and their personal automobile insurance coverage in force consistent with their residence state's minimum auto liability insurance requirements. If an employee is involved in an auto accident while on company business, their personal auto insurance policy will provide primary coverage.
It is the employee's responsibility to immediately notify their supervisor if their personal automobile insurance coverage lapses, is canceled, or is no longer in effect for any reason.
Condition of Vehicles
Personal vehicles used for company business must comply with Federal and State Department of Motor Vehicles standards and be duly registered by the State agency.
Personal vehicles must meet minimum appearance standards of condition as they represent the company. Such standards include paint, glass, decals, and accessories. Advertising, graphic depiction, or application of obscene or offensive language is not permitted.
Reporting Procedures
Complete proper accident/incident report.
All accidents dealing with employee-owned vehicles are to be reported to their personal auto insurance carrier.
All accidents involving company vehicles shall be reported to management immediately.
Investigations of accidents will be conducted by law local police when applicable.
Forms
Proof of Insurance and valid driver's license.
In accordance with company policy, all employees must notify the company of any changes or cancellations to their automobile insurance coverage.
Reimburesments will be made to workers using personal vehicled for company business.
Accident and Damage Reports
The forms below shall be used if an accident occurs involving company and personal vehicles used for company business.
Accident incident report form.
Any report provided by law enforcement personnel.
In addition to the proper use of forms and reporting, the following guidelines apply
Contact police and emergency services as necessary.
Protect the accident scene and take additional precautions to avoid additional injuries.
Place reflectors or flares as necessary.
Obtain and record names of drivers, passengers, and witnesses.
Obtain licenses numbers of vehicles involved.
Obtain names and insurance policy information for each vehicle involved.
What to Do
Be courteous and keep calm.
Cooperate with authorities; do not leave the scene until told to do so.
Do Not
Do not discuss the incident except to an officer, your employer, insurance claim, or loss prevention consultant.
Make no settlements or offers to anyone.
Do not sign any statements or reports other than official police reports.
Do not admit fault liability.
ATTACHMENTS
In this section, any attachments such as vehicle inspection or maintenance forms can be listed and provided as an attachment
Vehicle Inspection Form Sample